Gutter Cleaning Harford County
Free Estimates
Licensed & Insured
Over 15 Years of Experience
100% Satisfaction Guaranteed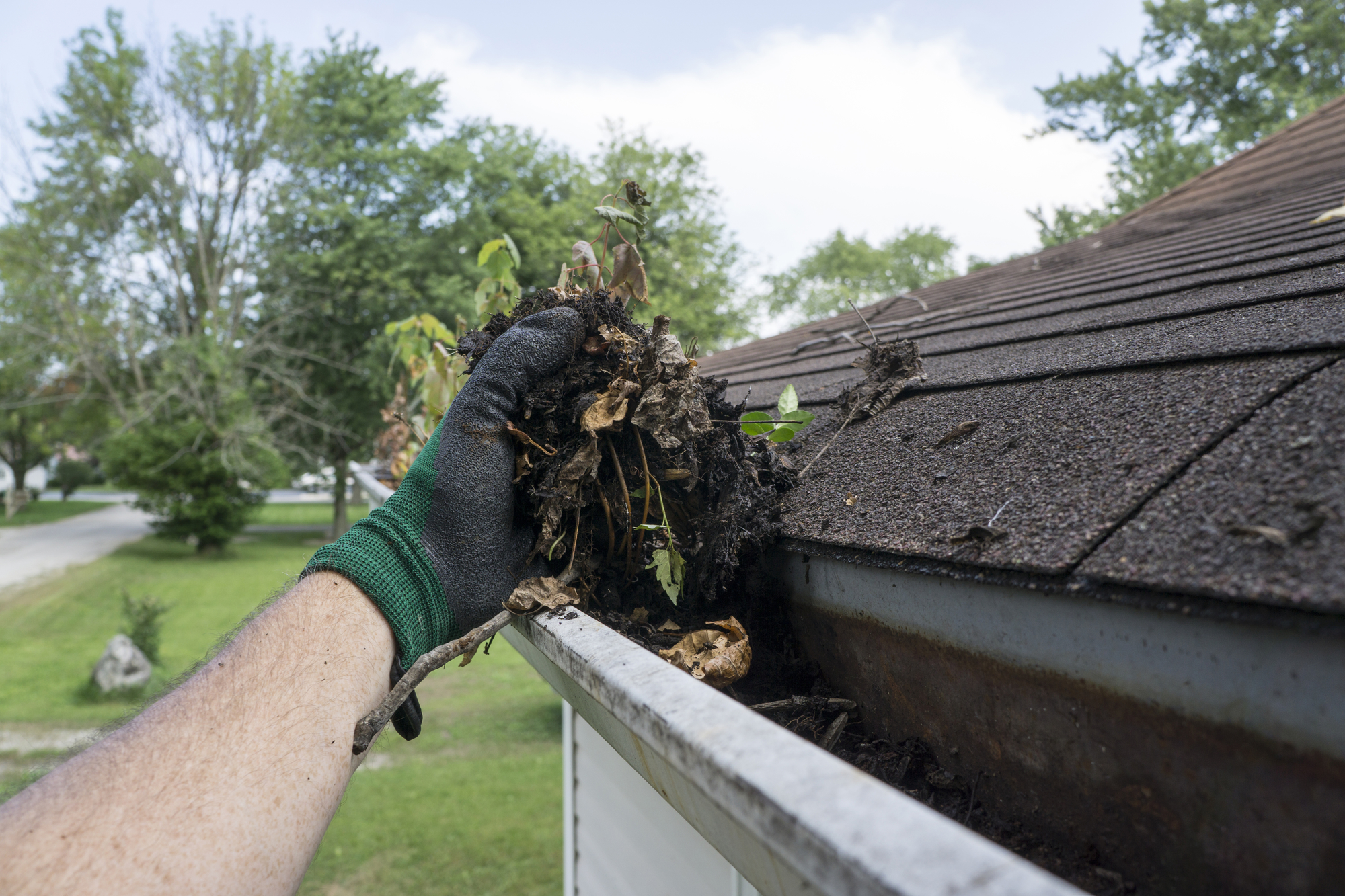 At Harford County Power Washing we live by a high standard of service and customer care. All our pricing is upfront, and we stand by our estimates given. We communicate with you throughout the process to make sure we understand your needs and that you understand our work plan and cleaning process. Feel free to ask us any questions along the way and we'll be happy to answer. Choose us today, and don't put off cleaning your gutter any longer. Give us a call to  contact our gutter cleaning pro's and safeguard your roof and the foundation of your home. 
Contact Us For a Free Estimate!
(410) 513-9876
Gutter Cleaning Harford County
Leaves are the most common type of debris that build up in gutters. They block the passageway so that water pools up and spills over. Because leaves decompose as they sit in the rain and elements, they become a sticky and clump together and make it difficult to fully remove. If left too long, mold and mildew also collect on the wet debris, making it even harder to get out of your gutters. Our gutter cleaning professionals use specialized tools and cleaning solutions that completely remove leaf debris and mold without posing damage to any of the building materials.
In addition to cleaning your gutters, we also inspect the flow of water and the effectiveness of your gutters throughout the whole system. We look for cracks and areas where the gutters are coming away from the building's exterior. Our inspection includes watching the water run through the gutter system to ensure it exits smoothly and flows properly. We will also inspect areas around the gutters, including the roof and siding and if we notice build up of mold and debris we can offer a free estimate for scheduling additional soft washing or power washing services. 
Our Cleaning Process:
First, we start by removing major debris and clogs that could limit water flow and cause issues later on

Next, we check and clear all of your downspouts if needed, ensuring that they are draining correctly.
Gutter Maintenance 
Clogged gutters can cause thousands of dollars in damage to your home's foundation, roof, exterior trim, crawlspace, basements, and more. It can also cause erosion of your yard and damage to your landscaping. That's why the pro's at Harford County Power Washing do gutter cleaning in Maryland. We recommend cleaning gutters and the surrounding areas at least twice a year. The optimal time to have your gutters checked is during periods of heavy wind and rainfall, as this is the time when your gutters have the most use.
100% Customer Satisfaction Guaranteed
It is our promise to each and every client that a job is not complete until you are 100% satisfied with our services. Having you as one of our customers means everything to us, so we want to make sure that you are happy with the tasks done. If not, we are determined to do everything in our means to make it right. 100% Satisfaction Guaranteed or You Do Not Pay. 
About Our Exterior Washing Company Harford County 
With over 15 years of experience and thousands of satisfied customers, Harford County has chosen us as a top rated exterior washing. We will help beautify your home or business and add instant curb appeal, all while adding years of life back into your property. Our high quality services are simply unmatchable because of our commitment to exceptional results, customer service, integrity, and reliability. Each member of our crew has been professionally trained and will treat your belongings with the utmost care and respect. We absolutely love what we do, and when you see it, you will too. Allow us to worry about your gutters and check cleaning them off of your to do list. Our courteous and skilled professional gutter cleaning technicians will be happy to assist you in getting your gutters working properly and looking brand new. 
Call The Experts Today
(410) 513-9876